Courses Taught:
All Kindergarten Subjects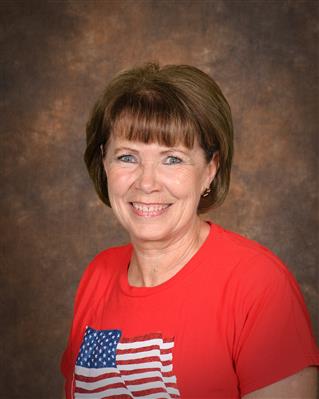 I started my education at Northland Pioneer College in Show Low in 1993 and graduated from NAU with a Bachelor of Science in 1998. I continued my education while teaching first grade in Thatcher and received my MA in Elementary Education from NAU in 2006. I have an ELL, Reading, and an Early Childhood Endorsement. For one year I attended specialized training with CLIP for reading strategies in Sierra Vista and have enjoyed two weeks of training in Spalding Phonics in Tucson.
I began teaching in the Thatcher Unified School District the school year of 1998-99.
1st Grade - 4 years
3rd Grade - 2 years
Title 1 - 1 year
Kindergarten - since 2004-05
As a mother of six of my own children and four step-children I have had the privilege of working with some outstanding young people. I'm looking forward to my 27th grandchild coming in December and I keep thinking life doesn't get any better than this.
I graduated from Thatcher High School in 1972 and it has been my dream since I started back to school to come to Thatcher to teach. I absolutely love what I do. I want to inspire, enlighten and sometimes even entertain young people. I love to read, and want to encourage a love of learning in all young minds. With conscientious parents and a secure and loving classroom environment a young child can do anything they set out to do. I want to motivate them to reach for the "stars" and become whatever they want! I firmly believe our children need time and freedom to play, create and learn because all of those work very well together.